Used in thousands of schools and districts across the country

Recommended by top researchers and experts

Winners of multiple awards, including the 2015, 2016, and 2017 Teachers' Choice Award for Professional Development.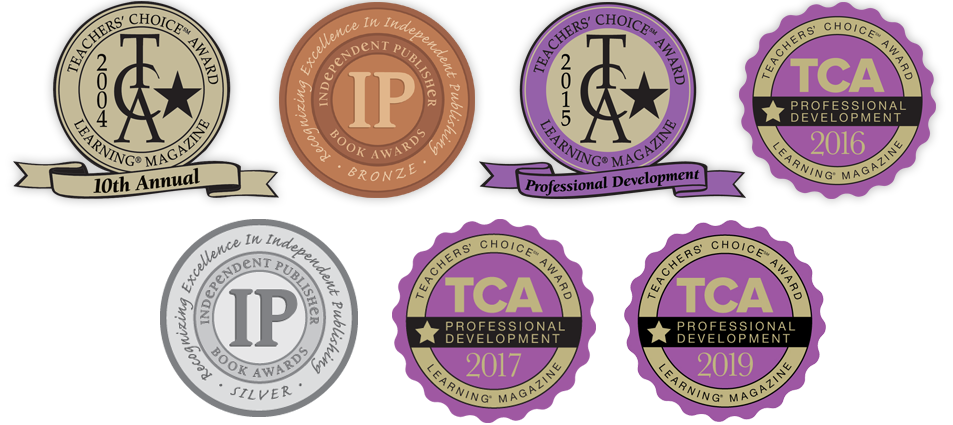 The use of these proven, teacher-friendly tools will unquestionably engage learners while enhancing the quality of classroom assessment practices.
Jay McTighe
This book is packed with powerful, easy-to-use tools. Anyone who wants to improve teaching—teacher, coach, administrator, anyone—will find it incredibly useful.
Jim Knight
This amazing, extensive, and well-researched collection of instructional tools should be in every teacher's professional library.
Arthur L. Costa, EdD
Why Tools?
Our award-winning line of Tools books is founded on a recognition that too often goes unstated: teaching is hard work. That's why we've spent over thirty-five years working with educators to turn the best educational research into practical techniques that are easy to implement in the classroom. We call these techniques tools because they're designed to make the hard work of teaching easier and more effective.
---
The Highest Increase in Graduation in NYS
(East Syracuse Minoa Central School District – New York)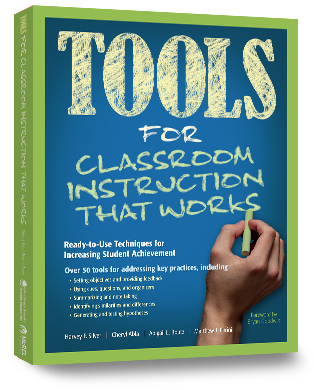 When Robert Marzano and his team at McREL published Classroom Instruction That Works, they encouraged a generation of educators to focus instruction around nine categories of teaching strategies proven to raise student achievement. In 2012, McREL researchers updated the landmark text, using new research and providing new recommendations to ensure that these nine categories remain "best bets" for raising student achievement:
Setting objectives and providing feedback
Reinforcing effort and providing recognition
Cooperative learning
Cues, questions, and advance organizers
Nonlinguistic representations
Summarizing and note taking
Assigning homework and providing practice
Identifying similarities and differences
Generating and testing hypotheses
The challenge for teachers has always been how to build these achievement-boosting strategies into their everyday instruction. This book provides over fifty classroom-ready tools that make it easy to implement the strategies across grade levels and content areas. By incorporating these tools into your daily practice, you can turn your classroom into a place where high levels of engagement and deep learning happen every day.
Want more info?
Contact us for more information about the Tools for Today's Educators Series™
Contact Us